It's December! Woooo! Even though Hallmark has an early hop on the seasonal viewing since October and Harlequin started in November, I'm loading up my reader to join in! I'm in the mood for a marathon of winter romances and I'm lining up my reading shelf. Here's what's new in the queue!
At the Chateau for Christmas - Rebecca Winters
Falling for her enemy…
The Valfort and Holden families are sworn enemies. But when Laura Holden Tate's grandmother dies, just before Christmas, it's French billionaire Nic Valfort who delivers the news.
Returning to France to oversee the inheritance, Laura has no choice but to stay at Nic's chateau. He's the enemy, but at the most romantic time of the year Laura's resolve is tested. And when it transpires that their family feud is not what it seems, it looks as if this Christmas could transform their lives…forever!
Christmas at Carriage Hill - Carla Neggers
Celebrate the holidays with this magical Swift River Valley novella from New York Times bestselling author Carla Neggers
When fashion designer Alexandra Rankin Hunt is asked to create the dresses for Olivia Frost's Christmas wedding in tiny Knights Bridge, Massachusetts, she jumps at the chance. She's certain she'll never get to design one for herself—not with her history of falling for the wrong men. Ian Mabry, the sexy fighter pilot whose bravery reminded her of her beloved great-grandfather, was the worst yet.
To Alexandra's surprise, Ian is also at Carriage Hill, Olivia's picturesque country inn. And if anyone can charm his way into a wedding, it's him. Ian wants more than an invitation—he's determined to find a way back into Alexandra's life.
Christmas at the Cove - Rachel Brimble
More family for Christmas?
Scott Walker doesn't have time for a relationship. The sexy mechanic has career ambitions, not to mention a mother and three sisters to take care of. The last thing he needs is Carrie Jameson, the beauty he never forgot, arriving in Templeton Cove over the holidays with some unexpected news.
Scott still finds Carrie irresistible, and he's not one to shirk responsibility. Scott's issues with his own dad make the prospect of parenthood a minefield. But if he and Carrie can overcome their fears, this Christmas could bring them the best gift of all.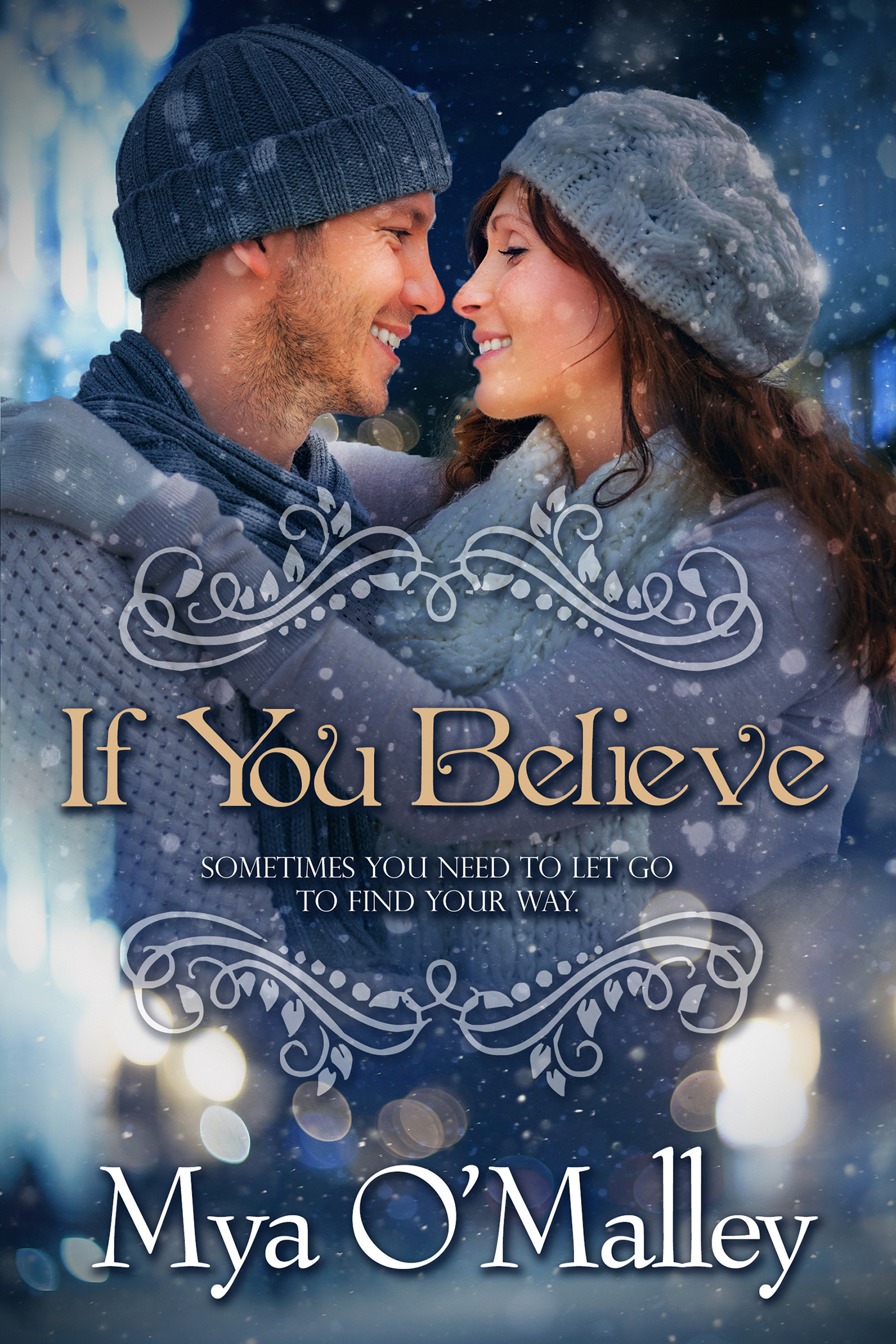 If You Believe - Mya O'Malley
Melody considers herself lucky that she has already found love once in a lifetime. Her love story, however, abruptly came to an end; all hope of finding love again disappeared the day she lost Jack.
Jack knows that Melody's heart is big enough to give love a second chance, the challenge lies in helping her meet just the right man. Not sure if he's an angel or a ghost, Jack finds himself searching for a man to make Melody feel alive once more. He had no idea how difficult it would be to face his conflicting emotions while finding this man. To top it off, he only has until Christmas Eve at midnight to help Melody fall in love.
Scotland for Christmas - Cathryn Parry
These secrets won't stay hidden
Jacob Ross needs Isabel Sage. She's a beautiful, brilliant heiress to Scotland's wealthiest family fortune—but Jacob isn't interested in her looks or money. Isabel holds the key to questions about his past. And when he gets a weekend assignment as her bodyguard, Jacob finally has a shot at getting the truth.
But Jacob never expected Isabel to be anything other than a spoiled rich girl. Never expected to feel such a connection. And when Isabel realizes why he's really there, she'll be furious at being used. Jacob will have to convince her that she's become so much more than an assignment…
The Twelve Dates of Christmas - Susan Meier
The perfect business arrangement?
When entrepreneur Ricky Langley offers Eloise Vaughn the help she needs, in exchange for her attending twelve Christmas parties as his date, she can't refuse. Yes, Ricky's handsome, and devastatingly charming, but this is about business. If only her racing heart would get the message!
Ricky has his own reasons for hating Christmas. But with each date that passes Eloise opens his eyes to the spirit of the season…and opens his heart to a totally different future….
This weekend kicks off the season of romance and Christmas themed movies on Up & Ion to join the two Hallmark channels. I got the popcorn, candy canes, peppermint bark and candy cane cocoa ready. Here's what's on my watch list!